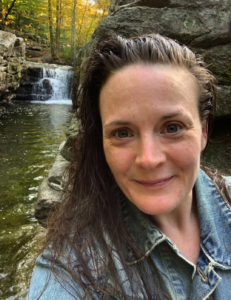 Tanya.
Tanya graduated from the Swedish Institute College of
Health Sciences in December 2012, and became
Licensed as a Massage Therapist in NY. She is trained
and certified in Swedish, Deep tissue, Myofascial,
Sports, Medical and Prenatal Massage, Stress
management, Geriatric massage, with attention to
Eastern modalities, including reflexology, polarity and
craniosacral techniques. She specializes in Deep Tissue
and Sports massage. During her schooling, and beyond,
she was a volunteer at the NYC marathons,
Shawangunk Triathlons, and many other sporting events,
including Music concerts and many other events. She
was a therapist regularly at NBC Studios, and in
NYC. Tanya's motto is "Energy is real, and breathing
is half the battle!". She believes in using techniques
that move energy throughout the body… Massage
should never be painful. Through her own pain and
trauma healing, massage has been a huge tool that she
has used in her healing and recovery process. Tanya's unique style brings the most effective results through stretching and myofascial techniques, as well as all the relaxation benefits, which is the ultimate desired goal to be reached..
Tanya continues to expand her knowledge with continued education and learning new ways to heal the world one touch at
a time. She is a member of the AMTA.
JOHN.
John has been in the health, fitness, and massage industry since 2008. He has also taught Mini-Boot Camp and Conditioning classes. He is an amateur middle weight boxer and has competed in several amateur fights. He has donated his time to the American Cancer Society and Suicide Prevention Organization, performing massages at major events. He enjoys giving back to the community. He is a dedicated professional interested in continuing his pursuit of learning the latest techniques to add to his already strong repertoire.